Welcome to our authors and illustrators page. The folks below look forward to providing you with some really great books during the coming months. From picture books to middle grade, these stories are sure to entertain you and your families.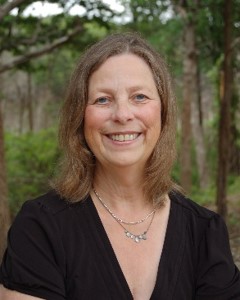 Alayne Kay Christian is the content and developmental editor for Blue Whale Press and an award-winning children's book author. She is the creator and instructor of a picture book writing course, Art of Arc. She is a professional picture book and chapter book critique writer and a critique ninja for Julie Hedlund's 12 x 12 picture book forum. Alayne is a graduate of the Institute for Children's Literature and she has spent the last ten years studying under some of the top names in children's literature.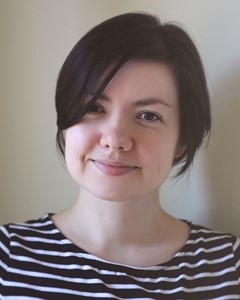 Polina Gortman is an illustrator living and working in Seattle, Washington. Polina draws her inspiration from old fairy tales, wildlife and nature. Her hobbies include picking at stalagmites of books that grow in random locations around her house, and stargazing. Polina is an active member of Society of Children's Book Writers and Illustrators and a local author-illustrator critique group The Broad Strokes.
You can read more about Polina by going to gortmanillustration.com.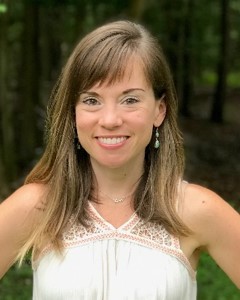 Tara Hannon has always loved to illustrate. As a child, her wish lists included only one desire: more art stuff! Now that she is an adult, her wish lists really haven't changed—the more art stuff the better! She is truly grateful to be doing what she loves for a living.
Tara's illustrations have been described as whimsical, playful, and quirky. She works happily from her home studio in Crownsville, Maryland.
When Tara is not illustrating, she can be found playing in the sand with her two daughters, jogging, and drinking strong coffee. It is her dream to find a way to do all of these things at once.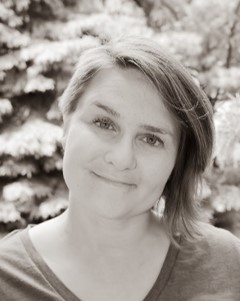 Sarah Hoppe is a born and bred Minnesotan, a photographer, and an author who loves to write weird stories and be outside with nature. When she isn't with her camera and family traipsing about the woods, she can be found inside working at her computer and creating different worlds.
Sarah loves dogs, books, campfires and pizza, and used to be a third-grade teacher. Living in Rochester, Minnesota with her husband, two boys and two dogs, you can often find Sarah and her family out on an adventure or trying craft projects with lots of hot glue. You can visit Sarah at sarahhoppe.com.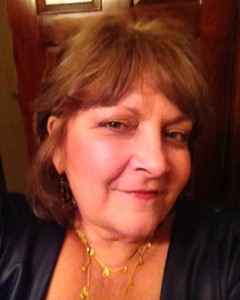 Laurie Smollett Kutscera was born in Greenwich Village and grew up in Queens, New York. At the age of 11, she performed her first magic trick and was destined to be a ventriloquist with the aid of her childhood friend, Neil, who today is a real magician! But rather than follow in the footsteps of Houdini, she went on to study fine art and children's book illustration at Queens College with Caldecott medalist Marvin Bileck. She is an award-winning graphic designer, a published children's book illustrator, and toy designer.
Laurie's passion for writing began 12 years ago while cruising the eastern seaboard from Nantucket to the Virgin Islands. Today she continues to write and illustrate and is currently working on several contemporary picture books and middle grade novels.
Laurie lives on the North Shore of Long Island with her husband Nick and rescue doggie, Cody.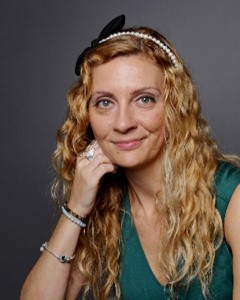 Lydia Lukidis is a children's author with over thirty-four books and eBooks published, a dozen educational books as well as numerous short stories, poems and plays. She writes fiction and nonfiction for ages 3-12. Her background is multi-disciplinary and spans the fields of literature, science and puppetry.
Lydia is passionate about spreading the love for literacy. She regularly works with children in elementary schools across Quebec through the Culture in the Schools program giving literacy and writing workshops. In addition to her creative work, she enjoys composing educational activities and curriculum aligned lesson plans.
Lydia is represented by literary agent Wendi Gu from Janklow & Nesbit. You can learn more about Lydia by visiting lydialukidis.com.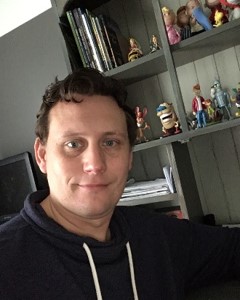 Brian Martin started his career as an internationally syndicated cartoonist following his graduation from The Savannah College of Art and Design. During that time, he also created his own comic strip, Creek. He quickly channeled his love for his work as a professional illustrator and comic cartoonist into storytelling and writing of children's picture books. To date, Brain has illustrated over 20 published children's books, including his first authored and illustrated book, Lippy Lisbey's Monster Lie. Brian will gladly tell anyone that being a children's book illustrator has been an amazing experience for him, and as a result, he is constantly looking for opportunities to bring stories to life for both children and parents to enjoy. When Brian isn't busy making art, he can be found playing with his four kids in historic Richmond, Virginia.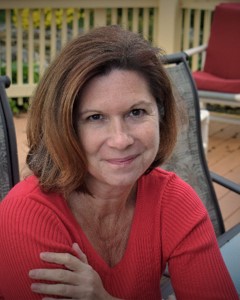 Nadine Poper is an elementary librarian for an urban Pennsylvania school district who loves how fortunate she is to be surrounded all day by books and children to share them with. As a mom to three boys and two dachshunds, Nadine became a huge wiener dog fan and self-published three children's books about dachshunds. She is also a foster home for Coast to Coast Dachshund Rescue and donates portions of her book sales to the rescue.
When not writing, Nadine loves to travel to dog and dachshund events with her husband to promote her books. She also enjoys gardening in her Blandon, Pennsylvania backyard, and of course reading and writing children's literature.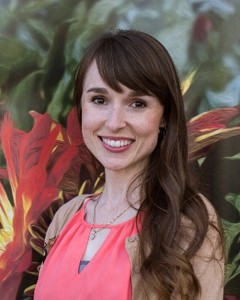 Alicia Young was raised in a very artistic home and surrounded by constant creativity. When she was 10 years old, Alicia's parents started an art school for kids in her childhood home: This was a creative girl's dream come true! Alicia Young attended the Lyme Academy College of Fine Arts in beautiful Connecticut and received her BFA degree in Painting in 2009. Since then, Alicia has enjoyed illustrating children's books, painting portraits, and experimenting with new forms of art whenever she has the chance.
Alicia and her husband, Blake, have moved several times, but are now living in lovely Central Texas, where the rolling hills and white tailed deer look like living paintings every day! Alicia strives to spread joy and bring glory to God, the Master Artist, through each piece she creates.